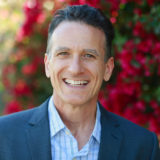 Antonio Sacre opens his mouth and releases stories, as if butterflies of stories were able to fly. His tales of growing up bilingually in a Cuban and Irish-American household have inspired children worldwide to gather their own family stories and become storytellers themselves. From a Cuban and Irish-American family, he has told for 25 years in 13 countries, in 45 states. He's happy to be back on the Sierra stage.
Linda Yemoto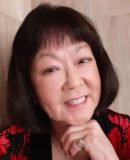 For over 30 years, as a naturalist with the East Bay Regional Park District, Linda was known as "Ranger Linda" to thousands of Bay Area school children and families. She realized early on how stories could enliven her interpretive programs, and she was forever hooked. This year, the Storytelling Association of California awarded Linda with its "Regional Gem" honor. 2022 will be her first year on the Sierra stage.
Alicia Mary Retes brings Native stories to life. Alicia—part Mayo and Yaqui—is a multifaceted interpretive artisan, naturalist, and story-telling musician. As the former Education Director at the Museum of the American Indian in Novato, she shares her knowledge about the Coast Miwok people and sings original trilingual songs in English, Spanish, and Coast Miwok. This summer will be her first at North Columbia Schoolhouse.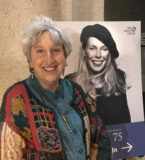 One of the unique performers on the national storytelling circuit today, Angela has been featured at the 25th (1997), 2003 & 2010 National Storytelling Festival, in Jonesborough, Tennessee and regularly appears at regional festivals and theatres across the country. A virtuosa on Washboard, Angela's performances are a whimsical braid of poetry, story and song played on Autoharp, Tenor Guitar, Spoon and Bell.
Angela's debut recording, Dreams and Other Realities continues to be a favourite and has sold out the second edition. Her second recording, Sandburg Out Loud was re-released in 2012. This collaborative venture of Story, Song, Poetry and Music featured Angela with colleagues Bill Harley, Carol Birch and David Holt. From 2000-2003 Angela was funded by The California Arts Council as an artist in residence at The Walden School in Pasadena, CA. The impact of the residency was so great, the school continued to fund the project independently through 2007. 2019 marks a decade as storytelling teacher in residence at Children's Community School in Van Nuys, Ca.
Michael's mother read and told him stories. He began formally telling stories in high school in the 60's when he discovered amazing stories of Black history and culture that weren't taught in schools.
In 1992, Michael discovered the world of professional storytelling, and he has been telling stories and teaching storytelling around the country and around the world ever since.
Michael specializes in stories of African and African-American history and culture, multi-cultural stories, etc. Since 2014 Michael has worked in California prisons as part of the Arts In Corrections program teaching inmates how to find, develop and tell their stories.
"My life has been one heaven of a story: Student activist, Black Panther, US Army martial arts instructor, acupuncturist, world traveler, spiritual seeker, construction worker, storyteller, husband, father, crazy friend. Never a dull moment!"
"These students had never before met a storyteller and even though I had talked to them about traditional storytelling nothing could match the experience you put them through. As I talked to them later they could retell the stories with ease which proves that they hung on to your every word. The teachers enjoyed the presentation as much as the kids, I looked around the auditorium and saw big grins on their faces."—Kaj Malmstern, Addams School, Long Beach, CA
Special Guest Obo Martin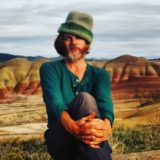 A true troubadour and fairy tale folklorist Obo Martin is best known for his humor and often sentimental storytelling song-writing style.
His true tall tales of adventure and the great unknown will tickle the funny bone and pluck on the heart strings. His keen Irish Witt and clever turn of phrase are a journey down the rabbit hole to the Imaginal realms.
Obo told on the main stage at the Oregon Country Fair in 2019 and we are thrilled to have him as this years special guest teller.
2019 Tellers: