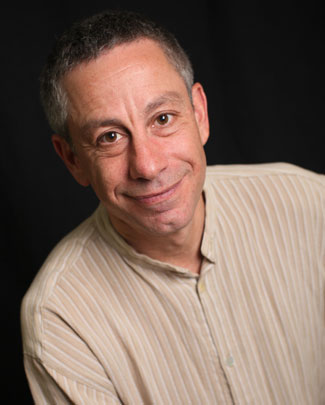 Michael Katz has been a storyteller since 1984 and has been featured at such illustrious locations as the openings of both the Los Angeles Getty C
enter and the Disney Concert Hall. MIchael is the host of the radio storytelling program Katz Pajamas heard on NPR station KCBX FM. He is one of the founding members of the national touring theatre company BOXTALES, and was the founding Artistic Director for the Flying Leap Storytelling Festival in Solvang, California.
Michael tells stories which weave together both the comic and the profound using his own highly energetic, animated and interactive style of storytelling. Michael's stories include multicultural folktales, myths, original stories and personal narratives. Michael has performed at theatres, concert halls, festivals, school assemblies, and libraries throughout the U.S. Because of Michael's extensive research of stories, his repertoire is so vast he can find the right story for almost any event.